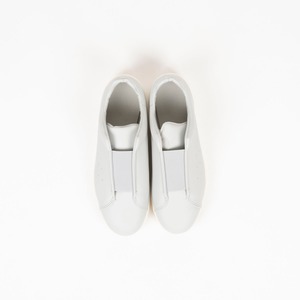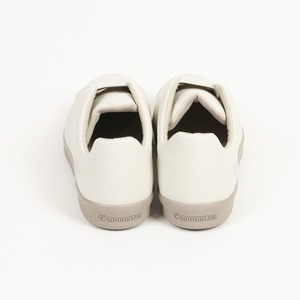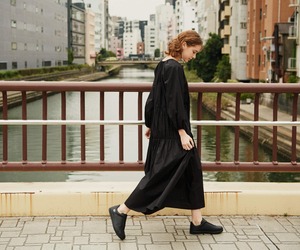 【再入荷】KITCHE (キッチェ)| 810s
KITCHE(キッチェ)は厨房や食品工場で使われるキッチンシューズをデイリーユースに。油や水に濡れた床面に吸い付くマルチストッパーソールや手入れが楽なアッパー素材を採用。ミニマルに仕上げたコートタイプ。

▪︎810s
プロユースから、デイリーユースへ。
810s (エイトテンス) は専門分野で培った靴作りのノウハウを、
日常の道具として提案するプロダクトラインです。


KITCHE is designed based on kitchen shoe that used in food factory or kitchen for daily use.
It's adopted easy material to care for upper and multi stopper sole to stick to wet floor.
Minimal coat shoe.

▪︎810s
From "for professional" to "for daily life".
*This item will be delivered on 10/24(Sun) at the earliest.
*Tax included.
*Additional shipping charges may apply, See detail..

About shipping fees
The shipping fee for this item varies by the shipping method. Customers can choose the shipping method at time of purchase.
Yu-Pack

Your delivery status can be checked online.

Shipping Fees are the same all over country inside Japan ¥800
EMS

This shipping supports package tracking and compensation for damages.

Shipping Fees are the same in all countries outside Japan ¥2,000
*Japan domestic shipping fees for purchases over ¥11,000 will be free.